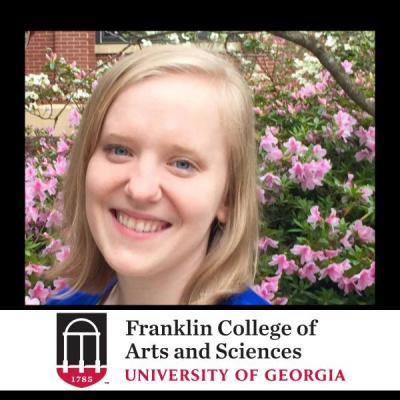 Contact Information
Lisa Jagoda advises mathematics majors in the Boyd Graduate Studies building and is responsible for assigning math students to a faculty advisor. Originally from Cincinnati, OH, she earned her B.A. in Anthropology and Classics with a minor in Spanish from the University of Kentucky in 2012 and her M.A. in Classics, also from the University of Kentucky, in 2013.  Lisa began advising for Franklin College in the summer of 2014 and previously advised upper division Biology students. She holds certificates in Academic Advising and in Diversity and Inclusion from UGA.  
Walk In Hours
Monday 1-3PM
Thursday 10:30AM-12PM or by appointment.
Math Students: To schedule an advising appointment with me, log in to SAGE (https://sage.uga.edu). Find me as your "Primary Advisor" and click on the arrow to the right of my name to schedule an appointment choosing "Standard Appointment: Clear for Registration."