Photo: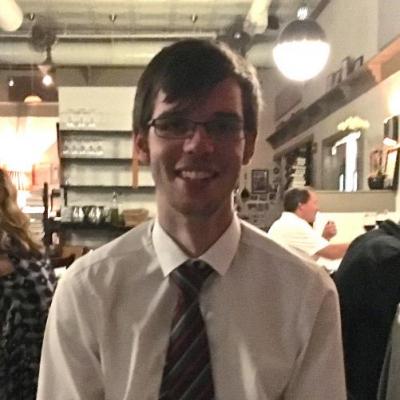 Research
Latest News
The Creative Teaching Award committee has selected David Gay and graphic design professor Moon Jung Jang as co-winners for a 2020 Creative Teaching Award! 
Live Radio Feb 28 2020- Many college students struggle with math classes, but the University of Georgia math department is working to cut down the number of students who drop or fail math classes.
Events featuring Erik Schreyer
Room 220 Boyd Graduate Studies Bldg.
Speaker: Erik Schreyer
Title: Chains of Spheres and Excluded Volume
Abstract: The inclusion of a notion of excluded volume of linear molecules spearheaded a breakthrough in polymer science. Extensive research to mathematically model excluded volume phenomena has been conducted in particular in the area of…